Development
of mobile
applications

Free evaluation of your project
Choose the area of your application
Shop
Social network
Game
AR / VR
Taxi / Delivery
Fitness / Lifestyle
Banking / financial / insurance
Training and education
Video
Music
Medical application
Travel
Real estate
Advertising
News portal
Other

Step 2 / 7
What would you like to receive?
You can choose more than one
Draw up technical specifications and design
Development from
scratch
Update / application customization
Technical Specification(TS) + design. We will draw up the TS of the project, break it down into stages, and prepare the design of the application.
Develop an application from scratch. You can just send us the TS, and then we can calculate all the stages of application development and release dates for you.
Application customization. Please describe to us the changes you want to be implemented. We will calculate the total price, terms, and then customize in accordance with your requirements.

Step 3 / 7
Choose the platform for your application
You can choose more than one
iOS / iPadOS
Android
Windows
Cross-platform
Choose one or several platforms that you want your application to be developed for. (iOS/iPadOS, Android, or Windows).
Choose "Cross-Platform Application" if you want your application to function on all platforms.

Step 4 / 7
Approximate number of unique screens
Choose one of the options
UNDER 10
10 to 25
Over 25
<10 screens. It would be a simple small app. For example, it can be a news reader or an alarm clock application.
10-25 screens. It would be a medium-sized app like most. It can be a taxi app, for instance.
>25 screens. It may be a medium or large app. Generally, it is something sophisticated, such as a medical or mobile banking app.

Step 5 / 7
Type of design
Choose one of the options
Native (standard elements)
Custom (your version)
Native (standard elements). Application design is developed according to ready-made iOS, Android, or Windows guidelines, which contain all the recommended design rules. In this case, the design of the same application will be different depending on the platform.
Custom (your version). In this case, a single application design is developed which can be used on different platforms simultaneously.

Step 6 / 7
Application launch
You can choose more than one
Placement in GooglePlay / Appstore
Setting up a system for accepting payments in GooglePlay/AppStore, etc.
Hosting
Guideline preparation for users (user documentation/manual)
Monetization
connection
Analytics and statistics connection
Our consultant will contact you within 15 minutes and answer all of your questions.

Alexander
Project manager
Discuss in the chat room:
Why is it important?
How to get a free consultation?
Just answer the questions above and leave your contact details.
What happens after submitting the form?
We will call you back as soon as possible. During the call, please be able to provide more precise details on the specific problem you want to solve. This way we can answer your questions as accurately as possible.
What will I get from a free consultation?
We will help you decide on the main points of your request in order to select specialists who can solve your tasks.
How long does the free consultation last?
A free consultation lasts from 10 to 30 minutes, depending on your request.
Applications for sales,
accounting, and communications
Solutions for your business needs
Mobile point of sale for field work
Secure employee access to corporate information from their phone
Financial and warehouse accounting from anywhere, with phone access and more
Working with any online business
Online sales platforms, stores, and marketplaces
Entertainment services with paid services
Accounting and control systems for business
Companies with employees
Support and localization
Keeps you informed about progress of the project
Assists the client in coordinating documents with security and legal counsel
Keeps track of trends. Can suggest new features based on reports of user activity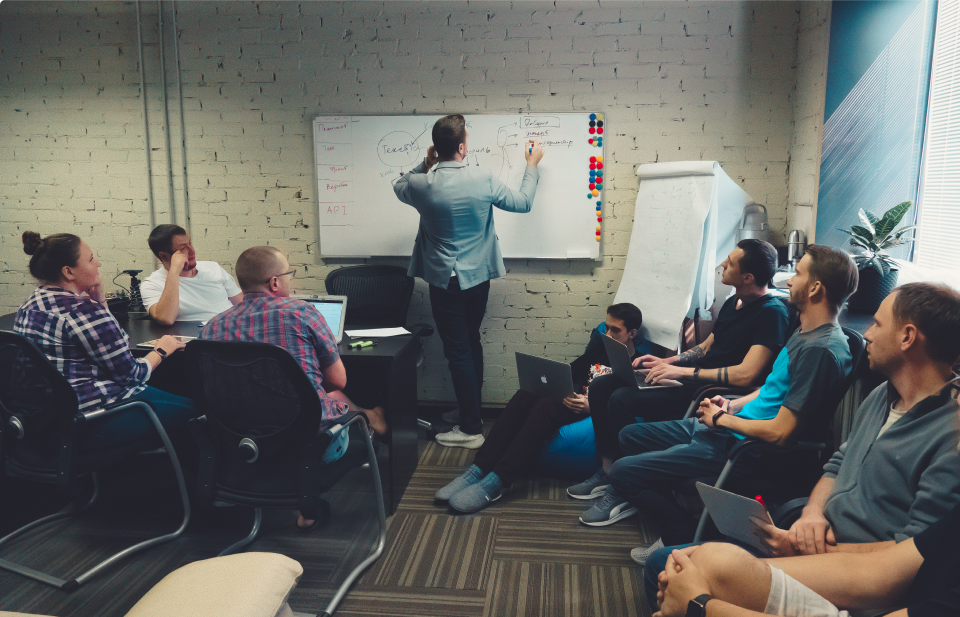 Our customers are based in different countries with different time zones. That's why IT specialists are available 24 hours a day, 7 days a week
If a new employee comes in and doesn't understand how the program works, support will connect right away, even if it's 5 a.m. in Moscow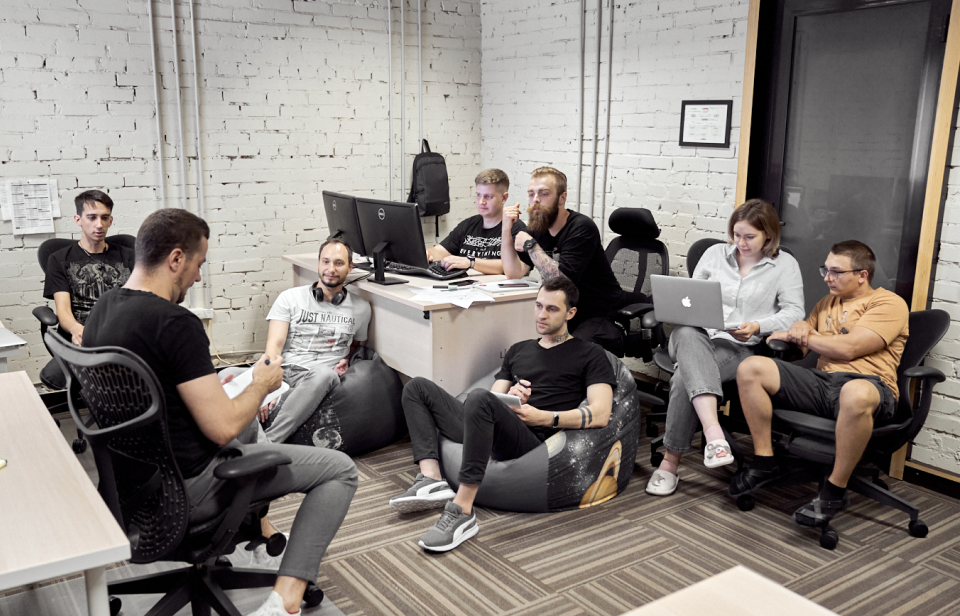 We work with customers and users from various countries, so we know how to avoid mistakes.
For example, there are some countries where you can't use a specific combination of colors. This is a tradition, not law. But we understand this, and we knowingly work with a different palette.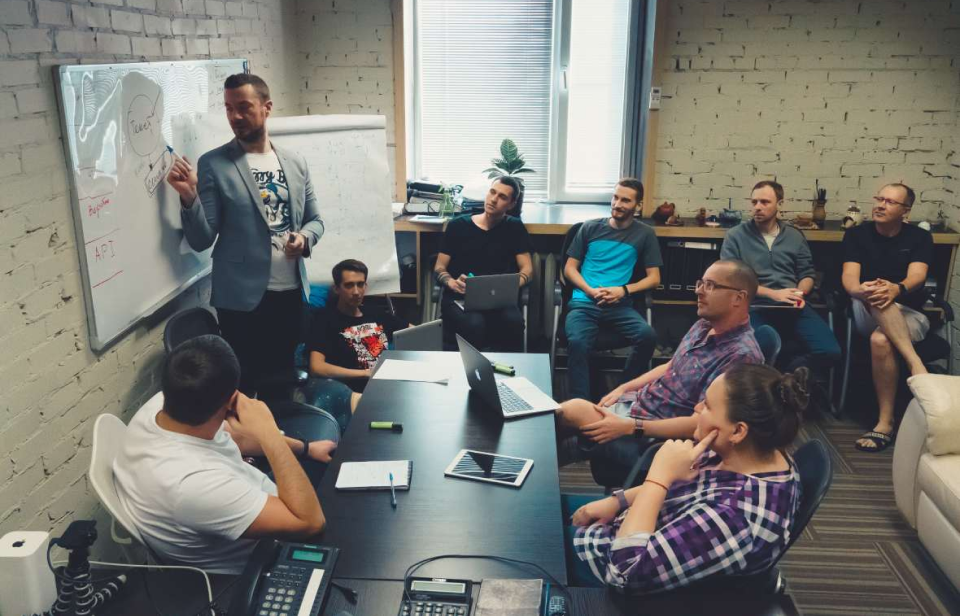 Full development cycle
Customer task analysis
Study of needs of end users of the service
Audit of the current application
Study of best practices on the Russian and foreign markets for similar tasks
Creation of application architecture
Connecting services
Discussion of intermediate versions
Testing the application on different devices
Revision
Access to the application from major platforms
Analysis of user feedback
Additional testing
Refinement of functions or creation of additional functions
Sample Applications for different industries and countries
Sales accounting and control application
8500 customer...
...use it every day
3.2 million requests...
...processed via API on a daily basis
99% of devices...
...work without failures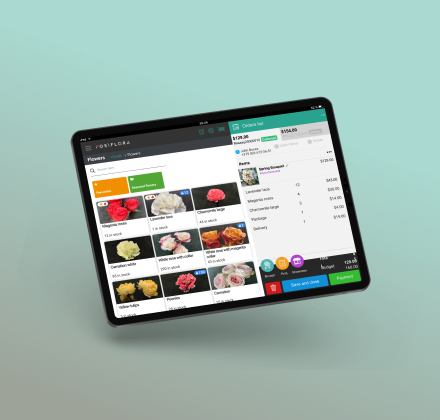 Sales accounting and control application
Payment acceptance system in operator applications
Approval
We independently coordinated algorithms and documentation with lawyers and customer security service
Integration
We configured the integration of customer systems with billing systems of operators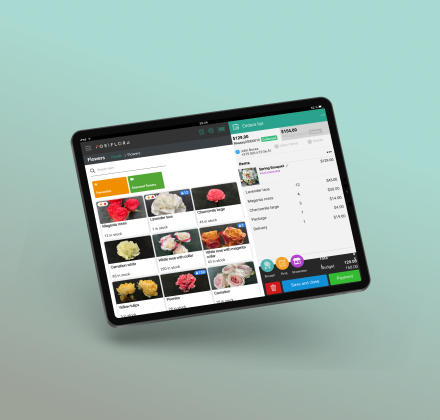 Payment acceptance system in operator applications
What our clients say

5.0

4.9
4.9 из 5





Based on 58 reviews
5 of 5





Based on 24 reviews
5 of 5





Based on 15 reviews
4.9 of 5





Based on 3 reviews
5 of 5





Based on 15 reviews
With Orbitsoft, we implement new solutions that required a CRM-liked functionalities. Our web development projects contain experimental features that will allow us to stand out from the competition. The project is almost ready, we are hopeful about the results after the release. I highly recommend Orbitsoft to anyone seeking a reliable and skilled team to assist with their project.
Bart K.,
CEO of TengCare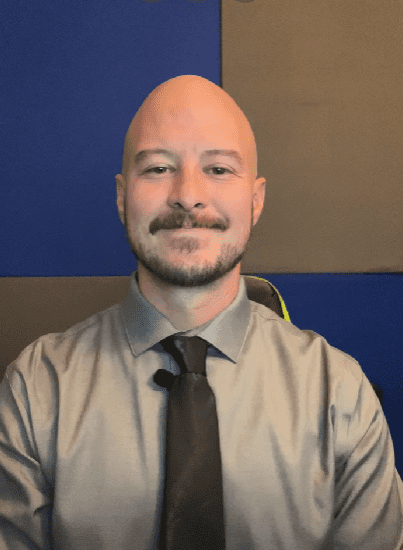 «We engaged Orbitsoft to augment our staff and to help build out several team as we're in the process of developing a new software platform. By having two-plus teams from Orbitsoft we've been able to accelerate our timelines in terms of getting our new platform to production. That was important to us.»
Felecia Vanyo,
Tenderis managing

«Orbitsoft provided full stack development resources to us. They expanded our existing web platform using Python and Angular. Furthermore, the Orbitsoft developed an Android and iOS app to help mentors manage the day-to-day operations of their classes. The team was very professional and timely.»
SchoolSup!,
CEO

«We turned to Orbitsoft to enhance and build new features for it for iOS and Android. Orbitsoft has exceeded our expectations. They delivered high-quality results aligned with design and functionality requirements.»
Prime Diagnostics,
CEO

«These guys have built the whole arcitecture of our project and developed a mobile app fast and robust! We quickly found common ground and was able to find solution for points of contention. The workflow was very nice and smooth and we are pretty happy with the result.»
David Hall,
Coin Hoarders

«Orbitsoft provided full-stack development services, creating a real-time, Android and iOS mobile app. I was also impressed with valuable insights the team has offered during our work. Their responsiveness and willingness to collaborate on the project made for a successful partnership.»
Pierre Drullion,
CTO of PlaneScaper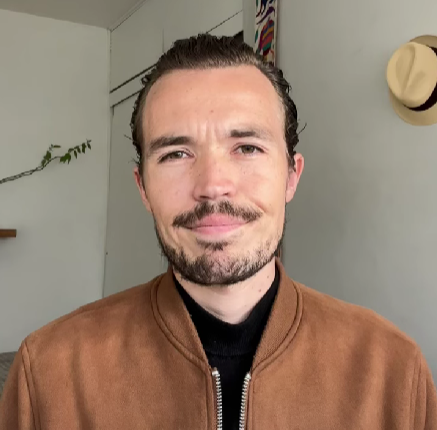 «The OrbitSoft team shares our corporate values. Working with them, it feels like we're not interacting with an outside contractor, but with our internal team.»
Mike Hamlin
«Health Domain»

«I went to the Orbitsoft team exclusively for coding, but ended up getting help with a lot more. They brought new ideas and helped me get rid of things that didn't work.»
Joseph
«ShareLink»

«They came up with a number of fantastic improvements, and also implemented my interface design. I could not be happier.»
Matt Bates
«EpicVoiceOver»

«Apart from the traditional way of completing the task, they are always looking for new and better solutions.»
Mike Williams
«Mobi Pay»

«They asked us a lot of good questions, and started finding solutions right away. Their initiative and approach really intrigued us.»
Shimada Group,
Jack Davis

«They also made me understand the requirements even better than I thought I did myself. All the processes and steps were transparent, so there were no surprises.»
Ake Toska,
Smartlab technologies

«Orbitsoft has delivered fast, high quality builds for us. I continue to be amazed how attentive their team was to details, and especially their quick turnaround for each stage of work.»
Anne Zhang,
Shu Ku

«Orbitsoft automated the analysis of advertising and accelerated the process of ad buying, which affected the performance indicators for all work with our clients' content.»
Mobi Free,
Zou Lin

«If we had tested the hypothesis using our own resources, we would have spent up to 2 years and up to $ 200,000. This way the project took us less than 6 months and cost one tenth the price.»
Urban Advertising,
Andreas

«Their team used their own product — OrbitSoft DSP, and developed an algorithm specifically applicable to our needs. The result allowed us to enter the top 10 advertising agencies in the field of cryptocurrencies and fintech in 6 months.»
BF Investment Group,
George C.

«The reason we chose Orbitsoft was their impressive cross-industry experience in software development. They have presented work in a very lean and agile process.»
VisionData, Roger
Nickelstone







5 may
I turned to this IT company to create a website for my business, and I can say that I got a lot of positive impressions. One of the main advantages of the company was that they really quickly created the quality website that I wanted. The company also offered excellent service and was always available to answer all my questions and solve any problems. I appreciated the professionalism and experience of the developers. They quickly adapted to my needs and provided solutions that fulfilled all my desires. A minor downside I've noticed is that the company has a lot of projects, so sometimes they can get busy and there may be a slight delay in answering questions.
Sergei






20 april
Having worked in IT for several years, I had the opportunity to get acquainted with many software products and tools, but your software clearly stands out from the rest. First of all, I want to note the high quality work of your technical support. Any issues that arise are always promptly resolved.The software is perfect for solving modern problems. It allows you to quickly and efficiently deal with tasks of any complexity. During the entire period of use, I did not have a single failure or error, which is rare for software products.
Yusif Thomas






4 april
OrbitSoft has helped my company by creating software to manage my inventory. I run a retail business and i needed an inventory management system. The system currently on the market do not fully satisfy my needs. I spoke with OrbitSoft and they developed software to My specifications with an amazing turnaround.
ragbone man






4 april
When my business started growing quickly, my IT couldn't keep up. OrbitSoft managed IT services helped me make the changes I needed. Shout out to Vlad and Anna for helping me get the job done
Ham Muchiri






22 march
Awesome work in payment integration! Thanks!
Joseph Nalianya (Jaynal)






a week ago
Very professional attitude towards their job. They were very patient with me as I wanted more options than what I had contracted for and they did not disappoint me. Highly recommend them.
Edwin Shireku






3 weeks ago
OrbitSoft justified its reputation as a premier web development company by creating an attractive HTML based website for our company. The developers and coordinators were very cooperative throughout the process. Thanks again.
Dennis Aloha






3 days ago
We have been a customer of OrbitSoft for years now. They have created three websites for our company and we will use them in the future. Their service is top notch! The communications is excellent and the designs are wonderful. Nothing appears to be impossible. From the start to the end of project, they keep you updated and will discuss things with you. I personally have enjoyed working with them. Especially with Ann who was my contact person. She has been so responsive and resolved any design issues directly. Can defenitely recommend them to anyone looking for great service for a reasonable price.
lilian koki






a week ago
We are very happy with the way OrbitSoft has handled our mobile app development project. We were taken through every aspect of the process and the handover was smooth. Highly recommended.
ROSELINE NYAMACHE






a week ago
When my business started growing quickly, my IT couldn't keep up. OrbitSoft managed IT services helped me make the changes I needed. Shout out to Vlad and Anna for helping me get the job done.
Princess Mwenesi






2 weeks ago
I would like to place on record my appreciation for the professional work ethics shown by the developers of OrbitSoft. They were very methodical with their approach and developed the website for my company within the proposed turnaround time without any glitches. The best part is that they kept me in the loop for the entire period of development. Thanks.
ndela kifuso






3 months ago
I am quite satisfied with the web development and hosting service provided by OrbitSoft. They came out with my eCommerce portal developed and kept their word as far as meeting the deadline goes. Even though I troubled them with plenty of queries and suggestions, they were very patient with me the entire time. I have no hesitation in recommending OrbitSoft to other businesses who are looking at a professional and cost-effective web development company.
Amos Nzanu






a month ago
Recently got a web designed built for me through OrbitSoft and was very pleased. The whole process was great as they worked me through on how to use my web page and maintain it. I recommend OrbitSoft to anyone who needs a quality web site made up.
LILIAN NJOGU






a month ago
The team at OrbitSoft is absolutely great to work with and they really help to create full website development. Thanks for everything - I couldn't have done it without you.
Tekiria G. Suppliers






2 months ago
These guys are professional, prompt, and very knowledgeable , Will and the team are a pleasure to work with. We were very impressed with their final product. It is not often that you will find this level of attention to detail. Thank you Vlad and team for a fantastic website.
Edwin ngenoh






2 months ago
Chosen at random on the net, they responded promptly to the request and solved the problem quickly the next day; I warmly recommend this team of professionals
winfred nyakio






2 months ago
Before we met OrbitSoft, we were working with another unreliable development company. It would take days to get a response from the developer for a simple query, and they never provided any estimated completion dates. We pivoted and hired OrbitSoft as our technical partners to handle all of our technical issues. The team is responsive, knowledgeable, connected and offers expert guidance. We have been working with their team for over 4 years now, and they have been maintaining and updating various apps for our company. We would highly recommend OrbitSoft to anyone looking for a great development partner.
Gerald Burrows






2 months ago
We hired OrbitSoft to build a new website for our business and are so thrilled about the end result!! It is so professionally done and eye appealing, not to mention how great it looks and works with mobile devices. The team are professional and reliable. We know we have the best support from them when we need it.
dennis chege






2 months ago
OrbitSoft support has boosted internal productivity and opened the door to new business opportunities. Reliable and flexible, the team provides developers as needed and communicates seamlessly. They provide daily progress emails, till deadlines, and offer incredibly cost-effective services.
Roha Tariq






3 months ago
We have been working with OrbitSoft for more than 4 years on 2 our large projects and couple smaller ones. They have a fantastic project manager who is always willing to go the extra mile to ensure project milestones are reached on time. Their team of developers works efficiently and effectively, and they stick to deadlines. We highly recommend this agency for web development of any kind.
Amanda Anna






3 months ago
OrbitSoft team is detail-oriented and committed to success. Notable strengths include high attention to detail, a proactive mindset, and responsive communication. They communicated regularly and adjusted to scope changes, which made them an effective partner.
nick felice






3 months ago
I had an excellent opportunity to work with OrbitSoft. With an outstanding project delivered, I must say that the company has been a trailblazer when it comes to helping people achieve their business goals and objectives. Excited to see a team of amazing professionals dedicated toward achieving mutual benefits through a unique combination of technical expertise and state-of-the-art facilities - all targeted toward helping clients and customers achieve their goals. Amazing work!
Azeez Alausa






4 months ago
One of the best agencies you can hire for web development. Project leads are extremely understanding, quick and helpful and Orbitsoft just an amazing company who truly care about their clients. Here we , finally, successfully completed development of our mobile app. This team was professional and easy to communicate with throughout the entire duration of the project. It was very enjoyable experience!
Mirazent Leihtman






5 months ago
Orbitsoft provided full-stack development services, creating a real-time, Android and iOS mobile app. They added features that allows users to view daily offers of the services. Additionally, they offered valuable insights and delivered as requested. Their responsiveness and willingness to collaborate on the project made for a successful partnership.
LAMYKAYS fx






5 months ago
Orbisoft has developed a cryptocurrency wallet app. Key features were Android and iOS apps, user authorization, multiple cryptocurrencies, push notifications, and a payment gateway. I am satisfied with their work style and the delivered solution. The code quality and communication process stand out, the team is accommodating and easy to work with.
Amanda Anna






5 months ago
Our company creates content for mobile operators. We wanted a data analysis tool that would help us to earn more. We turned to OrbitSoft to develop the model. They used their product and wrote a predictor for it. As a result OrbitSoft automated the analysis of advertising and accelerated the process of ad buying, which affected the performance indicators for all work with our clients' content. OrbitSoft Predictor helped us to Increase Conversions, and other Advertising Metrics work with content. I would highly recommend them as they worked diligently to stay on schedule, quoted an excellent price and stuck to it.
Sukaina Asghar






6 months ago
The work done by the Orbitsoft team in developing our e-commerce site was perfect. Developers delivered the product as per our team's expectations within the deadline. They have good technical resources to cater to the client's needs and implement them quickly and efficiently. Overall a good company to work with.
David Maina






6 months ago
Orbisoft has launched the product we needed on time and within budget. Their team provided regular feedback and communicated well to ensure transparency. Our call center team is delighted with all the deliverables.
Luis Pineda
5.0





"The professionalism and the high specialization of the entire team were impressive."
Owner & President, GSMC Podcast Network

Verified Review
5.0





"We were satisfied with the project, and we continued to apply improvements on the site with...
Former IT Specialist, NVB Furniture GmbH

Verified Review
5.0





"We are amazed by their professionalism and knowledge of the business."
Founder, Digital Advertising Company

Verified Review
5.0





"Their experience in advertising solutions stood out."
Founder & CEO, Advertise.com, Inc

Verified Review
5.0





"With OrbitSoft, we have an experienced and reliable partner."
CEO, Posiflora

Verified Review
5.0





"OrbitSoft has proven to have great experience developing high-load systems for AdTech...
General Manager, Traffic Force

Verified Review
5.0





"They met all of our planned deadlines and resolved unexpected situations in a quick, professional way."
President, DotHop, Inc

Verified Review
5.0





"We are quite happy with the level of service we have received."
VP Publisher Operations & Tech Strategy, MediaFuse

Verified Review
5.0





"They hit every deadline and delivered the project a week and a half early."
CEO, zzBit

Verified Review
5.0





"The team's project management approach is impressive and effective."
Online Marketing Director, PlayaMedia S.L.

Verified Review
5.0





"Their technical expertise was incredibly useful."
Product Director, Openledger ApS

Verified Review
5.0





"Their professionalism, team work, experience, skills, and communication are all...
VP, New Products, Adviator LLC

Verified Review
5.0





"This project was perfectly managed by OrbitSoft."
CTO, Security Solutions Provider

Verified Review
5.0





"They have a highly experienced development team with wide expertise and a set of skills."
Lead Designer, E-Commerce Site

Verified Review
5.0





"They created exactly what we needed."
Business Developer, commfides

Verified Review

eBazaaris





2 months ago
Guy Parsadanov
Position: ERP Product
We needed to make a completely new website for our store, having developed a design and website from...


Adviator Media





13.02.19
Vladimir Astashkin
Position: Vice President
With Headquarters in Los Angeles and subsidiaries in Europe, Asia and Latin America, Adviator helps ...


Happiness.com





Position: Director de marketing
Our company is one of the most successful Casual-Dating Communities in Europe. Our products offer hu...

Dec 6, 2021 - Jan 6, 2022
Go - AWS Development - Small project
Great to work with and prompt.
Jul 13, 2021 - Dec 2, 2021
Front End App Development
Very good development and easy going process to work with Anna and everyone else at OrbitSoft. We are going to our second project already with them. Highly recommended.
Sep 26, 2021 - Oct 14, 2021
Develop code/script to Process data in Real Time from Data Feed using Golang or Rust
Anna and the team were committed to delivering the work in a timely and effective way. I'd recommend working with Anna and her team if you are looking for a great developer.
Dec 30, 2018 - Jan 6, 2019
Web application in Angular
The OrbitSoft team made a great impact to our web app with their outstanding PHP, AngularJS and JavaScript skills. Dmitriy is the real expert-level professional. We definitely would like to continue with our application with your team once the time comes. Thanks again for the help with my web app!
Jul 16, 2018 - Jul 31, 2018
Adtech Developer - Prebid (Expert Developers Only) & Integration of Appnexus SSP
Orbisoft is the best - it was a stressful project but these guys were so professional, patient, knowledgeable, punctual....right on the objective, everything you need your contractor to be these guys accomplished that for me! I have so many projects that i will be passing to Orbisoft - as long as business continues to allow, i will keep working with them for sure! you can never go wrong!! - Special thanks to Georgy and Dimitry!
Jul 22, 2018 - Jul 26, 2018
Need a custom extension for Openfire 4.x in Java or NodeJS
Excellent work quality. We had some tricky debugging to do and it went very well, always a good sign of great communication.
May 23, 2018 - Jun 25, 2018
Adding a new page template to existing Wordpress
Really great to work with, professional, understandable and knowledgeable
View all reviews
Get a free quote
Software development is always an individual story.
Custom software, website creation, and building an application are all developed under a client's specific requirements.
Leave a request so that we can advise you and determine the cost of development.