IT development and solutions for your business
We implement IT projects for online and offline businesses of all sizes
Order development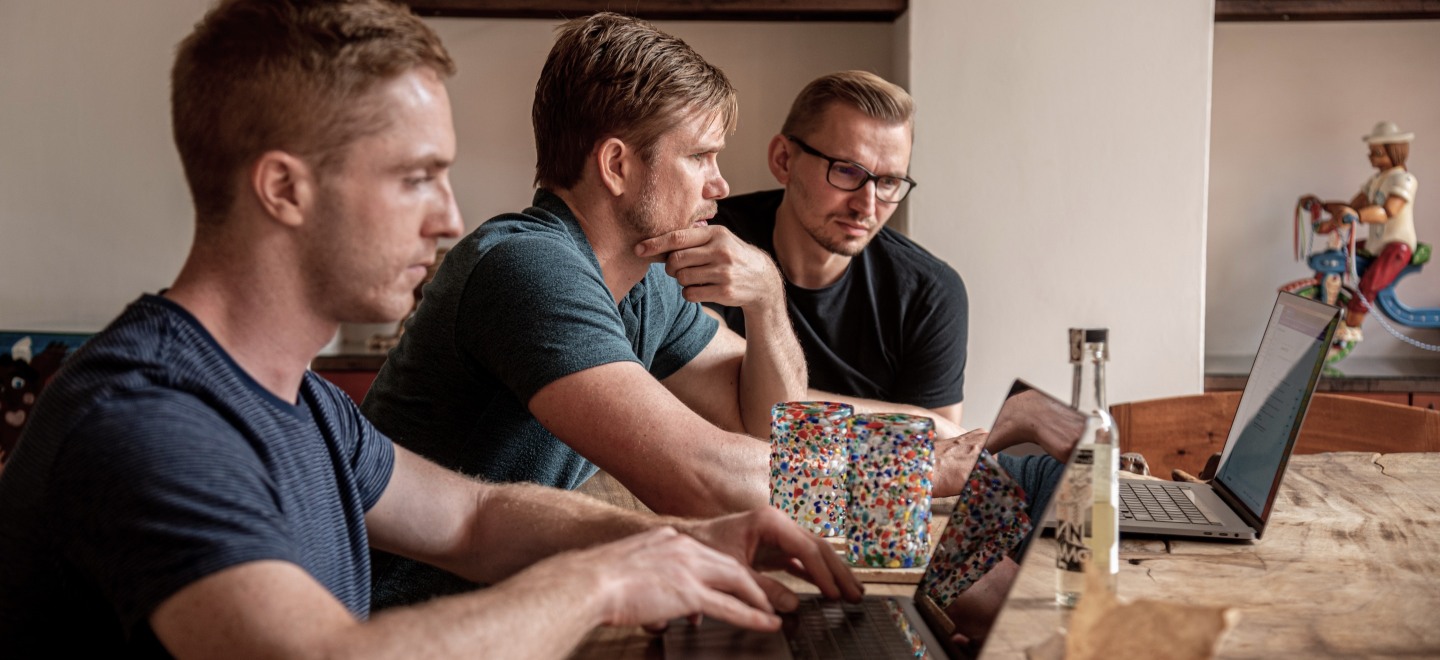 WHO WE ARE
in the development
market
Over decades of working on hundreds of projects, we've learned what works by testing numerous different solutions. We know from experience exactly what will work best to solve the problems businesses bring to us.
"At OrbitSoft, we don't fall in love with the latest ideas. We are pragmatists. We do what works best. Period".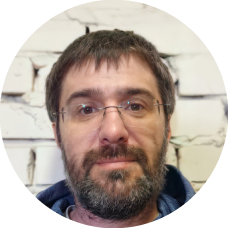 Iakov Lurye
СЕО OrbitSoft
We test ideas every day, both our own and those of clients. In our experience, no more than ten percent become workable solutions. But this is totally normal. It's impossible to come up with something that will hit the mark every time.

But it's good when there are a lot of ideas. Ideas are simply hypotheses that need to be tested. If they don't work, we discard them, and move on to the next one. If they work, fantastic! It's time to develop them.

Many businesses become enamored of and get lost in their ideas, and it becomes difficult for them to give them up. They want to keep tinkering with them, thinking them over, or launch them in the hope that somehow things will work themselves out.

Therefore, our advice is to involve a partner in testing hypotheses. It's not their hypotheses, so they don't hang on to them with every last ounce of effort. Instead, a partner can dispassionately and methodically - one by one - test and eliminate all the non-working ones.

As we said, at OrbitSoft we are pragmatists. We are the sober mind that keeps you from wasting time, and helps you move faster towards your goals.
Our services
We implement projects of any complexity on a turnkey basis
We allocate a team of developers
Optimize costs
Automate routine tasks
Strong Team
Mobile
— Android / iOS
Desktop
— Windows / Linux / Mac
Specialists for testing:
— Functional testing
— Stress testing
— Automated
DevOps
System Administrator
Site Reliability
SRE
UX\UI designer
Web Designer
Database
Data scientists
Data Analyst
Back-end
Front-end
Full-stack
Flexible approach to work
Work format
You only pay for the hours worked
Suitable for development of complex systems with individual requirements
We have the best specialists for your company
Suitable if you don't have the time to find and hire the right staff
Pay Model
We negotiate the cost and structure of the project and do everything
Convenient if you pay for a complete solution, or order the development with clear requirements and functionality
You pay only for the hours worked
Suitable for development of complex systems with individual requirements
Benefit
Optimize costs and eliminate the unexpected by trusting a full-service IT company to take care of your digital products
Save time and eliminate worry. Let the professionals monitor the efficiency and performance of your IT systems
Trying to keep up with the changing digital world? Focus on your business goals, and we'll make sure you have the technology that helps you achieve them
From a reasonable IT budget to implementing the most advanced digital technologies, we'll be a trusted partner on your path to success
Technology
JAVA
PHP
C / C++
GO LANG
JAVASCRIPT
C#
TYPESCRIPT
MYSQL
POSTGREESQL
MSSQL SERVER
CASSANDRA
COUCHDB
CLICKHOUSE
ELASTICSEARCH
REDIS
MEMCACHED
SQLITE
SCYLLA
HIVE
IMPALA
RABBITMQ
AEROSPIKE
MONGODB
COUCHBASE SERVER
TARANTOOL
CODEIGNITER
SYMFONY
SPRING
LARAVEL
DOCTRINE
NODE.JS
JQUERY
VUE.JS
REACT.JS
ANGULAR
HADOOP
PIG
QT
YII2
ANSIBLE
PUPPET
DOCKER
XEN
SWARM
CONSUL
VAGRANT
KVM
VMWARE
VAULT
BEM
BOOTSTRAP
WEBPACK
HUGO
GRUNT
GULP
MICROFORMATS
JEKYLL
SCSS
SASS
LESS
HTML5
SVG
CSS
SELENIUM
CODECEPTION
BAMBOO
Finished products and development
CRM
Sales accounting systems
Big data processing solutions
Tool for advertising management and traffic purchases
Audit of functioning software solutions
Selection, development, and implementation of technical solutions for specific business tasks
Mobile applications
Internet stores
Video platforms
Web services
New Product Support
Support for customer platforms
What our clients say
«I went to the Orbitsoft team exclusively for coding, but ended up getting help with a lot more. They brought new ideas and helped me get rid of things that didn't work.»
Joseph
«ShareLink»

«They came up with a number of fantastic improvements, and also implemented my interface design. I could not be happier.»
Matt Bates
«EpicVoiceOver»

«Apart from the traditional way of completing the task, they are always looking for new and better solutions.»
Mike Williams
«Mobi Pay»

«They asked us a lot of good questions, and started finding solutions right away. Their initiative and approach really intrigued us.»
Shimada Group,
Jack Davis

«They also made me understand the requirements even better than I thought I did myself. All the processes and steps were transparent, so there were no surprises.»
Ake Toska,
Smartlab technologies

«Orbitsoft has delivered fast, high quality builds for us. I continue to be amazed how attentive their team was to details, and especially their quick turnaround for each stage of work.»
Anne Zhang,
Shu Ku

«Orbitsoft automated the analysis of advertising and accelerated the process of ad buying, which affected the performance indicators for all work with our clients' content.»
Mobi Free,
Zou Lin

«If we had tested the hypothesis using our own resources, we would have spent up to 2 years and up to $ 200,000. This way the project took us less than 6 months and cost one tenth the price.»
Urban Advertising,
Andreas

«Their team used their own product — OrbitSoft DSP, and developed an algorithm specifically applicable to our needs. The result allowed us to enter the top 10 advertising agencies in the field of cryptocurrencies and fintech in 6 months.»
BF Investment Group,
George C.

«The reason we chose Orbitsoft was their impressive cross-industry experience in software development. They have presented work in a very lean and agile process.»
VisionData, Roger
Nickelstone

Get a free quote
Software development is always an individual story.
Custom software, website creation, and building an application are all developed under a client's specific requirements.
Leave a request so that we can advise you and determine the cost of development.